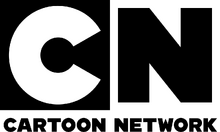 Cartoon Network (often abbreviated to CN) is an American Cable TV channel and the one who released the pilot for Infinity Train on their official YouTube channel and also on demand. It primarily airs animated programming, ranging from action to animated comedy, mainly aimed for kids. It started on October 1, 1992. The general studio is located in Atlanta, Georgia, U.S.A. at the CNN Center, and the West Coast studio is located in Los Angeles, California, U.S.A. as a division of Turner Broadcasting owned by AT&T's WarnerMedia.
On March 2, 2018, Cartoon Network confirmed that Infinity Train was greenlit by posting a teaser on their official website.[1] On June 18, 2018, they released a full trailer on their website only accessible by playing a specific combination of notes on a piano. This combination was D, B, G, then F#.
The channel aired seasons one and two of Infinity Train, which premiered from August 5, 2019 to January 10, 2020.
References